Does this sound like you?
You've seen lots of Bloggers write eBooks and sell them on their websites successfully. And writing an eBook sounds doable.
But you have no idea how to go about marketing it or launching it.
You are scared that if you launch your eBook to your readers,
nobody will buy it.
You've looked online for a simple launch formula that you can follow from A to Z in a nice, chronological sequence so that you can launch your eBook easily to your audience and actually make money.
You search online for tips but you only find posts that vaguely describe the process.
It all sounds extremely complicated. You're confused.


• When do you validate your idea?
• How do you know what you're writing is going to sell?
• When do you start pre-selling?
• When do you get beta-testers and affiliates?
• What type of sales emails do you write?
• When do you write blog posts to promote your eBook?
• What lead magnet do you create?
• What tripwire will work?
If only there was an exact writing and launching roadmap that you could follow that tells you what to do and when.
And there is.


Introducing...
eBook Launch Blueprint
The eBook Launch Blueprint is a step-by-step formula for Bloggers and Solopreneurs who are overwhelmed with the idea of writing and launching a non-fiction eBook on their blog.
Unlike other eBooks and eCourses, this eCourse focuses on all the different steps of launching from the day your eBook idea is conceived so that you know for certain you're going to make sales.
My Story
My name is Angela and I've been running Stray Curls since 2018.


I had a lot of financial commitments back then and even though everyone told me that ads were the fastest way to monetise my website, I refused to go down that route. Because my readers' user experience really mattered to me.
I assumed that in order to make a full-time income from my blog, I had to launch big eCourses and memberships.


But I didn't want to take that giant step. I knew writing an eBook was the perfect solution.


My first eBook from my previous blog had done poorly. It literally made zero dollars.


So, this time I validated my 2nd eBook idea before writing it.


And I made $1K in the first 40 days of that eBook launch.
But I knew I could do better.
So, when I wrote my 3rd eBook, I primed my audience for the buy and implemented a few more launch strategies.
I made $3K in that 1 week of the launch.
Once I finished my launch, I knew sales would dwindle. A year later, I implemented a one-time simple post-launch strategy using my email marketing software and I now wake up to sales every morning.
It has taken me a long time to reach this point where I make automated sales every day. I've tried and tested several strategies.


And you don't need to figure it all out by yourself by ransacking Google Search (I know because I've tried) or wonder what to do and when.
You don't need to go crazy trying to figure out a systematic plan for creating and launching your eBook - because I've done it all for you.
All of the steps I have taken to successfully write and launch an eBook are systematically laid out in a chronological sequence in this eCourse so you can follow it step-by-step.
You can now write an eBook without any fear of zero sales.


You can make a consistent income with your blog by selling low-risk, easy-to-write eBooks.


And by using my ready-made formula, you can do this within the next 8 weeks!


Module 1: Start Here
What will be covered in the Pre-launch, Launch and Post-launch stages of this eCourse
How writing an eBook will benefit your Brand and Blog and make you money
The difference between selling on Amazon and your Blog
The exact technique I used to build a large email list of Buyers
Getting over your fear of selling
Module 2: Fundamentals
A Launch Timeline Checklist to help you do this step-by-step
How to choose and validate a profitable eBook idea with my super easy scoring test
The complete breakdown to analysing your competitors so that your eBook stands out from the rest
An exercise to help you Position your eBook to make more sales
A Workbook to help you identify who exactly is your target audience so that you can focus on your ideal reader
My process for Outlining your eBook to help you write it faster
Module 3: Pre-Launch
A simple method to come up with bonuses for your ebook + a cool mid-launch bonus
The whole shebang on choosing and creating a lead magnet to attract more buyers + breakdown video of creating a remarkable landing page
The exact process to choose and create your tripwire + detailed video on creating your Tripwire page and using a free count-down timer
My own productivity hacks to write your eBook faster
The exact type blog posts you need to write to educate your audience about your upcoming eBook
My easy formulae for naming and pricing your eBook + all the graphics and mockups you need for your launch
Worried about reaching out to Beta Testers and Affiliates? I've explained exactly how to do this and included detailed email templates to use!
Important email automations you need to add!
Module 4: Launch
The entire process to creating a

high-converting Sales Page

for your eBook

A pre-made sales sequence so you can write your sales emails in a jiffy!
How to write a wonderful follow-up sequence and onboard Buyers
The Exact Launch Statistics to track so you understand your strengths
Someone visited your sales page and didn't buy? I've included an Abandoned Cart Email as well!
Module 5: Post-Launch
My process for writing an Email Course that leads people to buy your eBook
The entire breakdown of offering a Coupon to those who didn't buy to increase conversion rates
Down-selling to people who didn't purchase your eBook
How to Cross-Promote other Blogger's Lead Magnets
The best guest posting hacks to get more eyes on your lead magnet
Running an easy holiday campaign to boost eBook sales!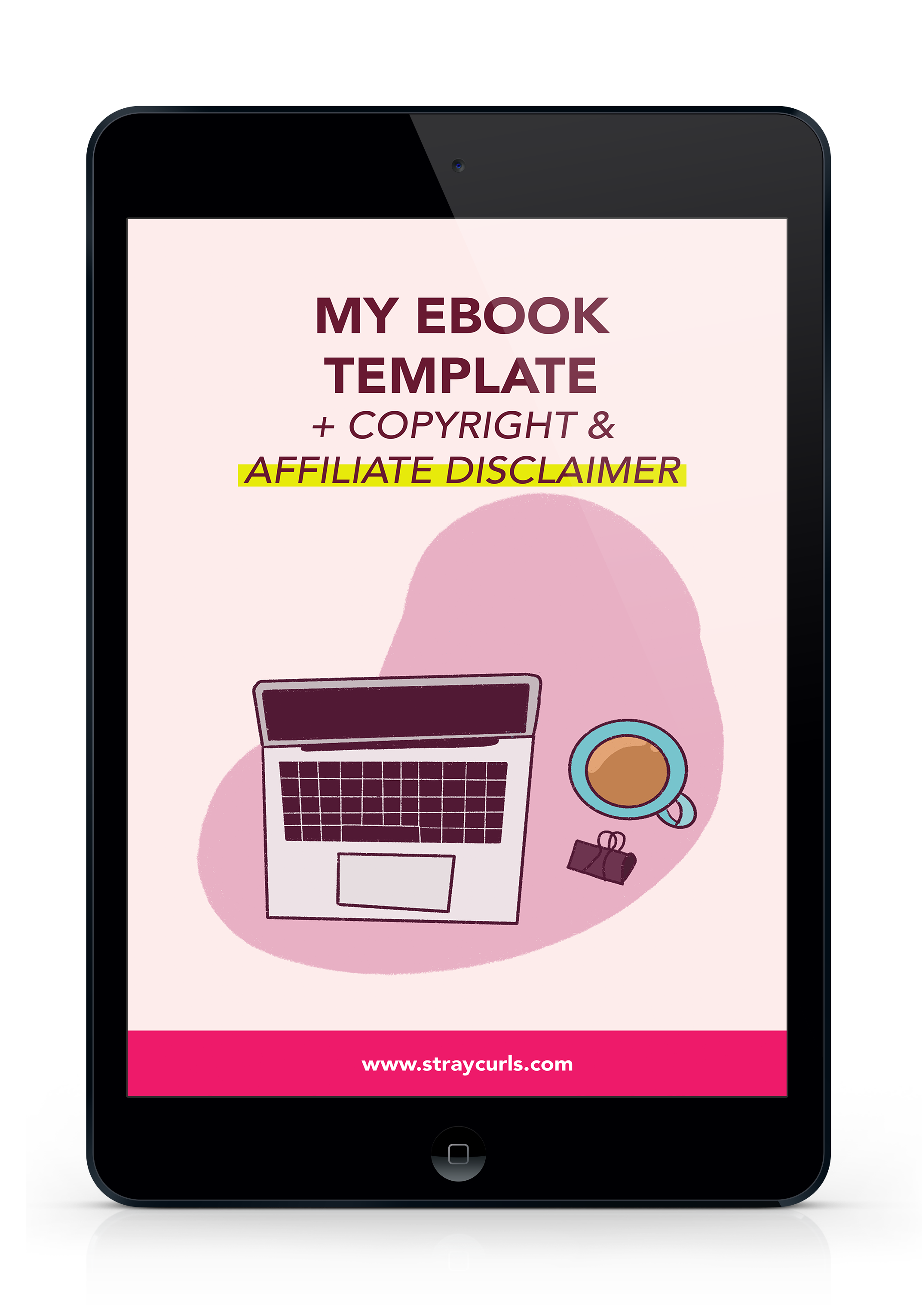 BONUS 1: My eBook Template
Worried about structuring your eBook? This eBook Template will help you understand what sections you need and you'll also get my Copyright and Affiliate Disclaimer.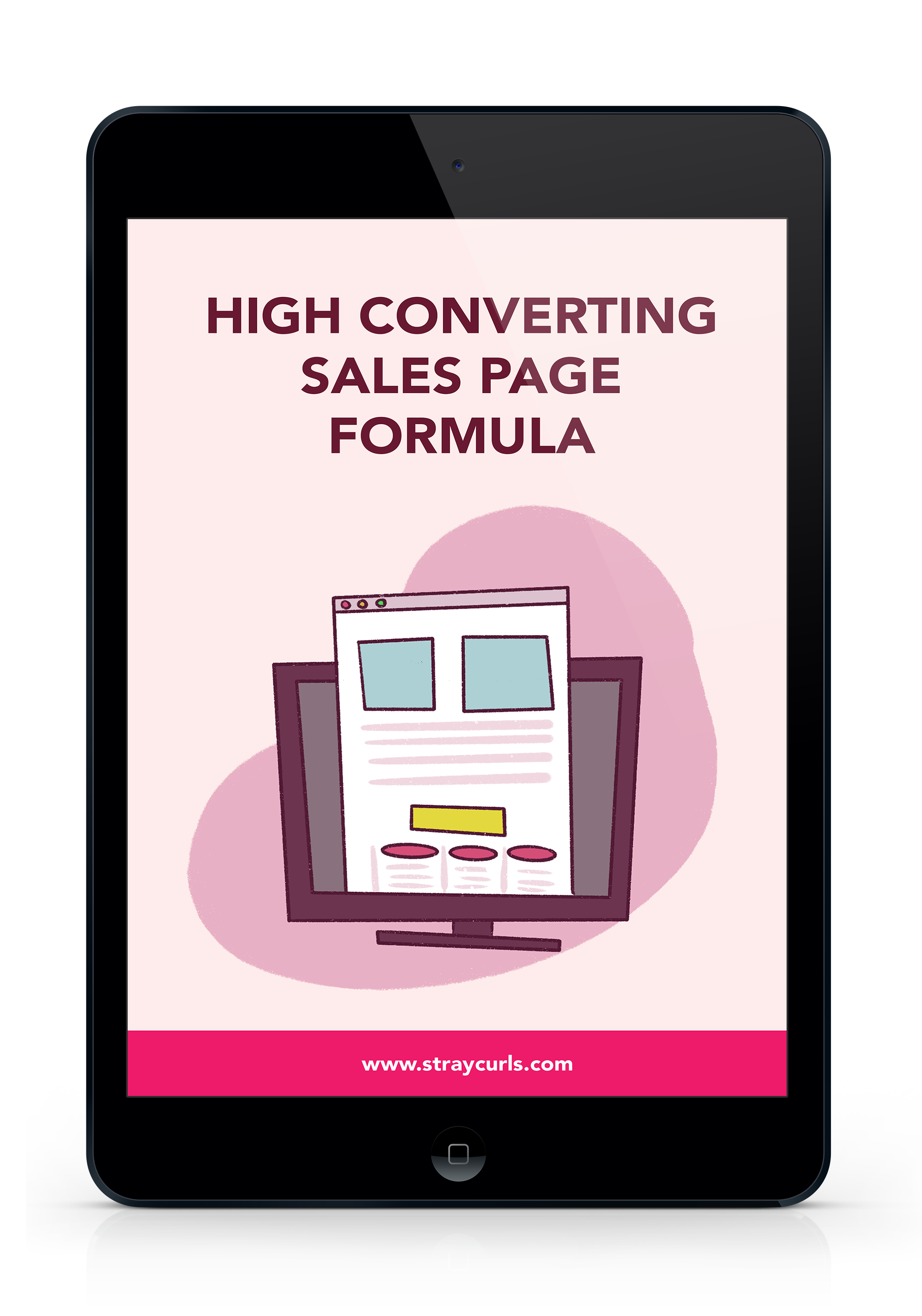 BONUS 2: My Sales Page Formula
I've broken down each Section of my top-converting Sales Pages and listed out examples that you can use to write your own.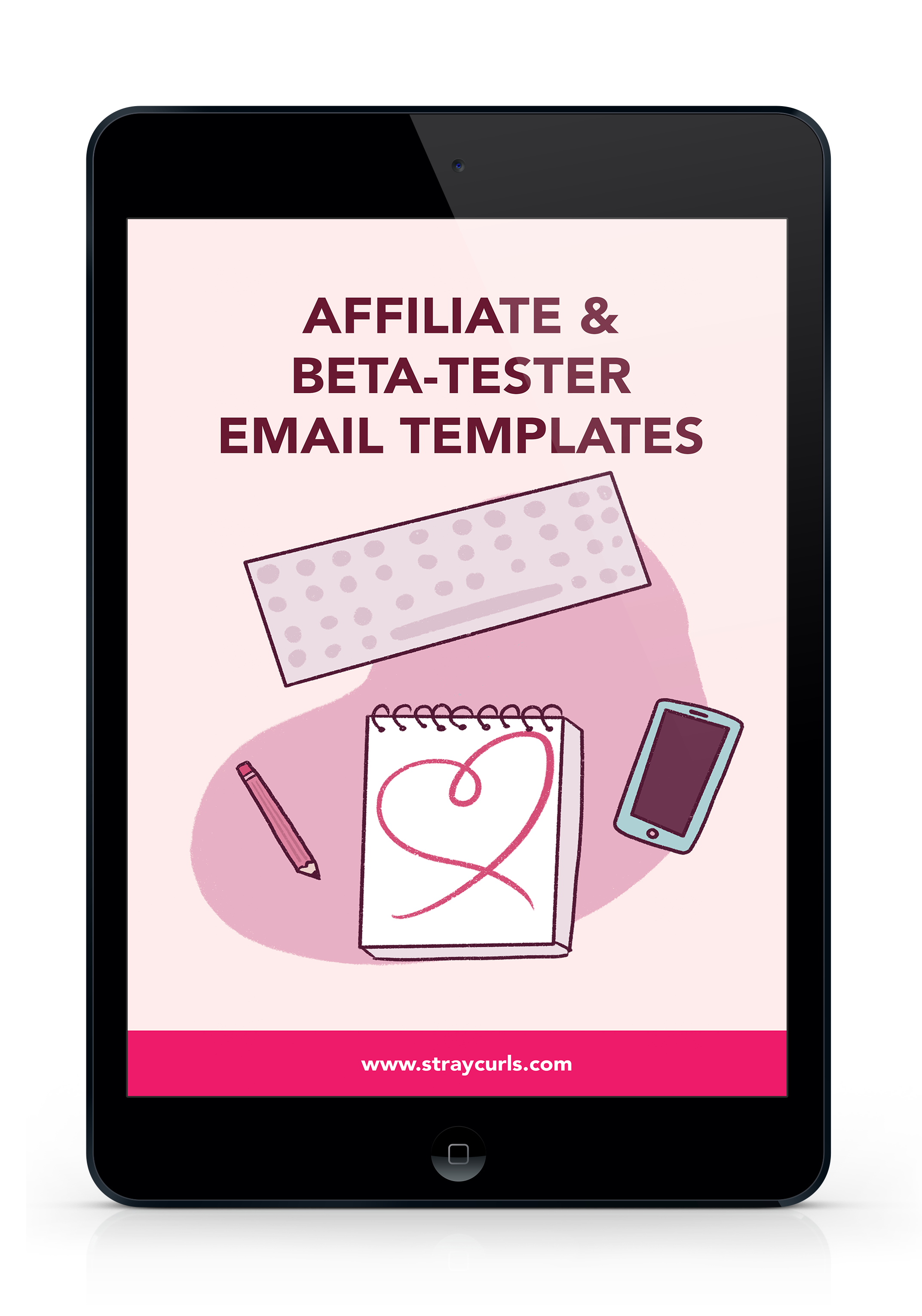 BONUS 3: Affiliate and Beta-Tester Email Templates
This mini eBook discusses how you can reach out to affiliates and beta testers and includes email swipe copies that you can use.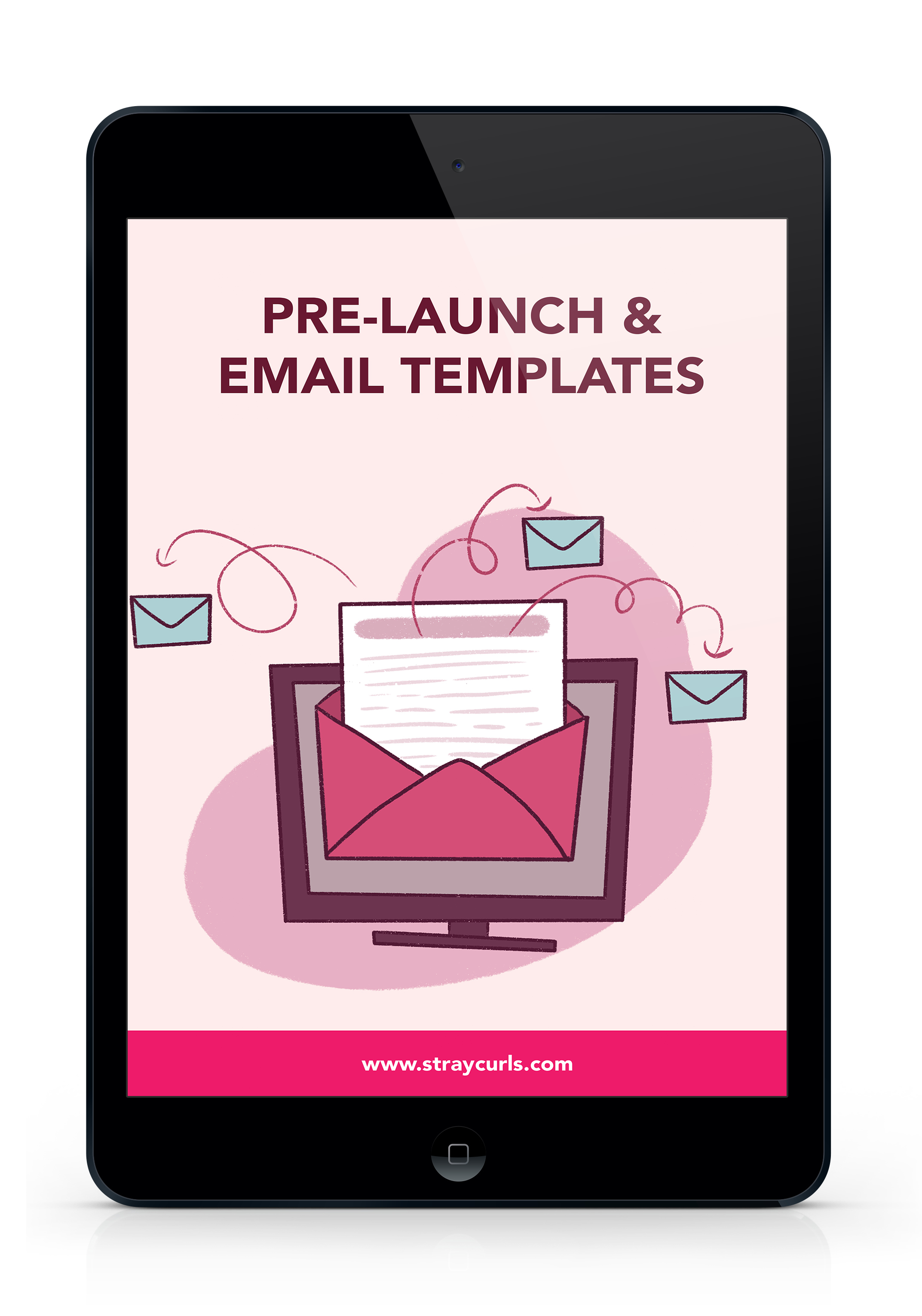 BONUS 4: Pre-Launch Email Templates
Worried about how to go about emailing your list when you're writing your eBook? I've covered everything you need to know about pre-launching and even included what you should write in your pre-launch emails so that you can keep your readers engaged and increase their anticipation for your eBook.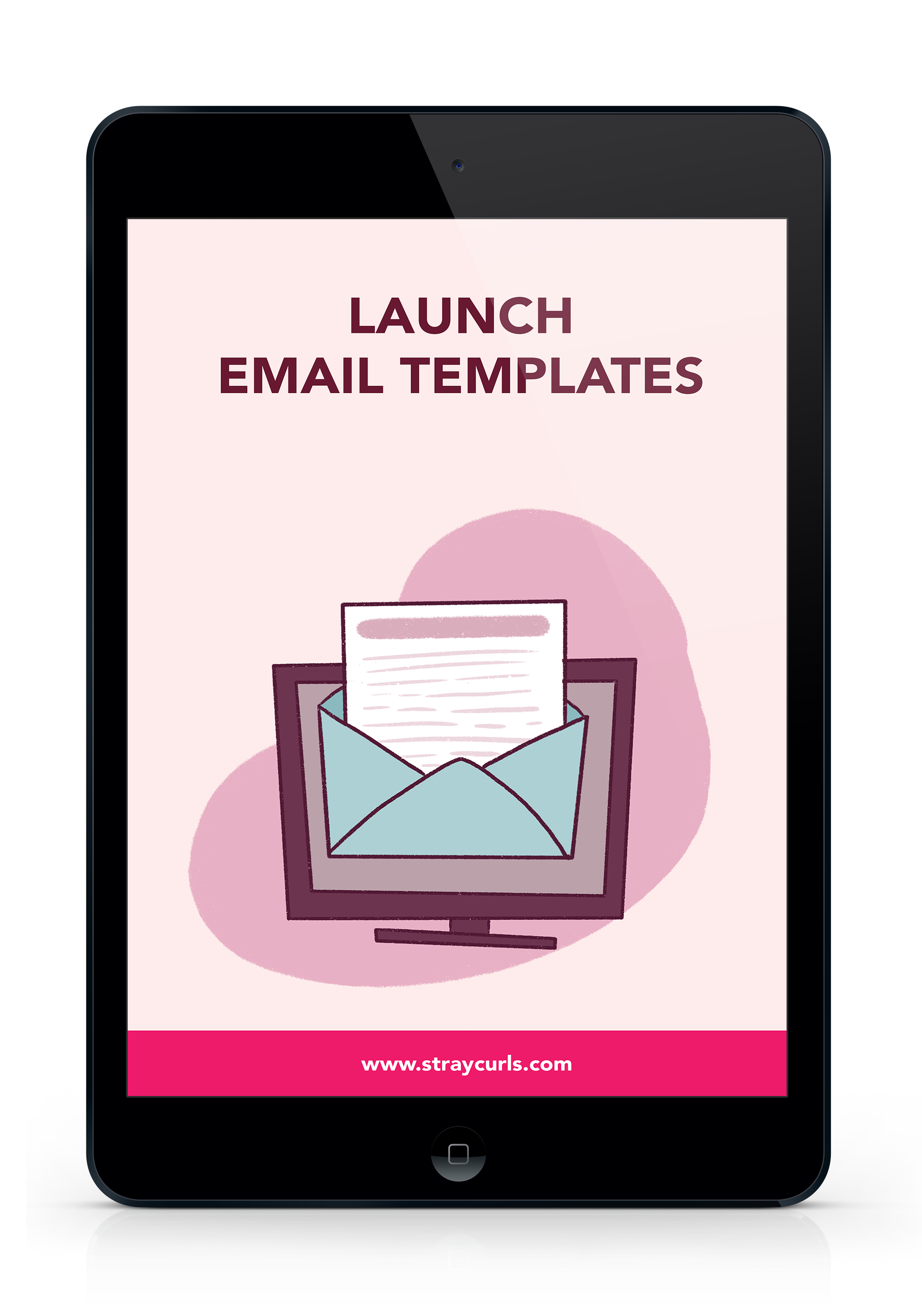 BONUS 5: Launch Email Templates
I'm going to hold your hand during your launch and guide you as to how to do it. Use my launch email templates to have a successful launch!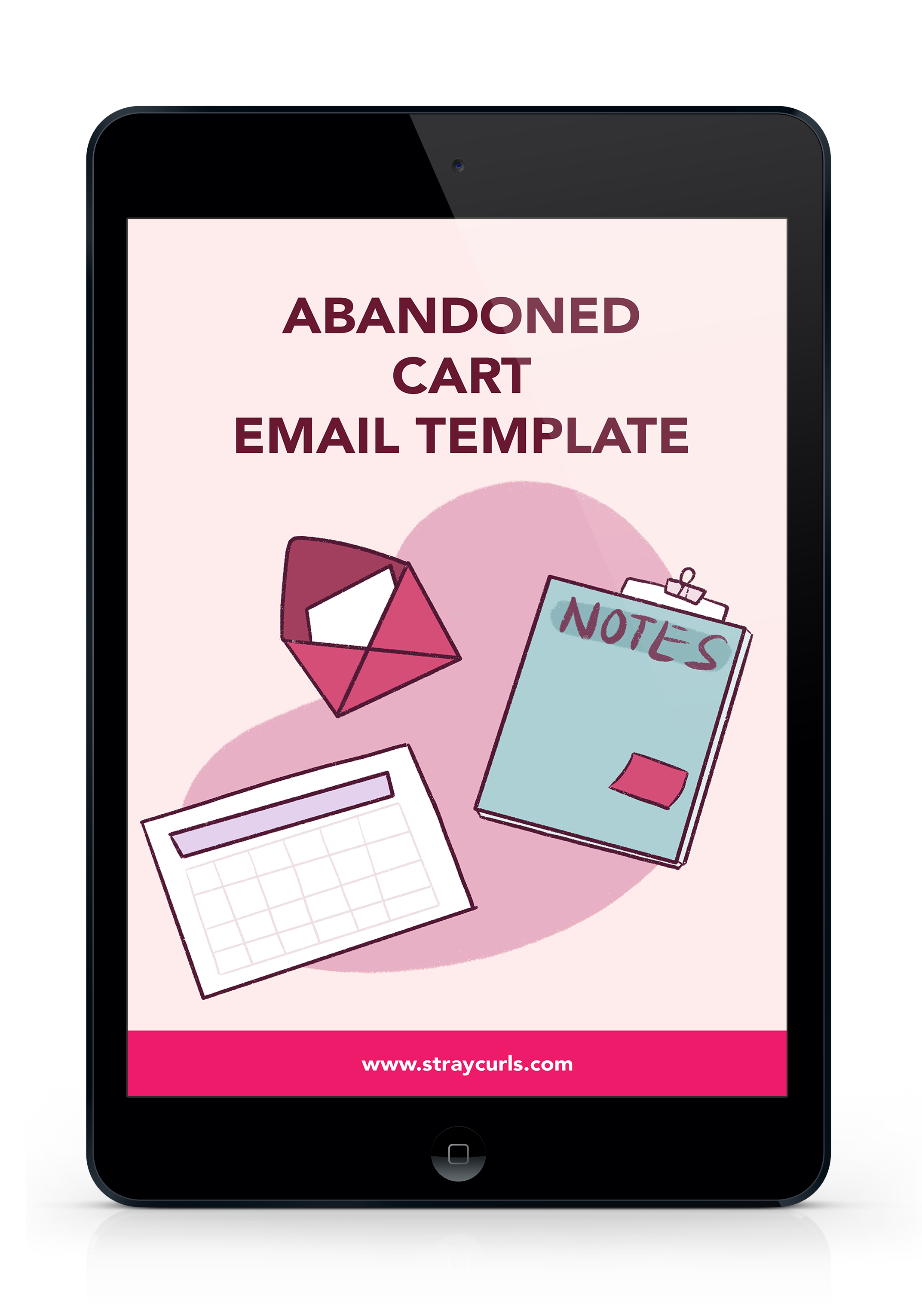 BONUS 6: Abandoned Cart Email
Someone visited your Sales Page and didn't buy? Don't worry. I've included an email that you can use to get them interested in clicking to your Sales Page again.
Don't just take my word for it:
The one thing I loved most about this eCourse was the ConvertKit maps!  I am still drafting my first eBook and am new to ConvertKit as well.  I have had difficulty understanding sales funnels and I have never completed one before.  However, Angela lays out the email maps and funnels in this eCourse in such simple terms and it is invaluable!  I can't wait to put my own eBook together following these guidelines!
Lori Walker, Touch of Organized
Frequently Asked Questions
How will the course be delivered?
The course will be delivered via video and text. I've also included plenty of Worksheets, Workbooks, Checklists to help you learn faster!
When will the course start?
You get access to the Course as soon as you join. It's a completely self-paced course. You have lifetime access to the course and its updates.
I don't have an email list. Will the course still help?
This course will help you discover a profitable eBook idea and go about launching it. Even if you don't have an email list, I have included a detailed video on building an email list of buyers so that you have a list to launch to.
What is the difference between this and every other eCourse on making eBooks?
This course focusing more on launching the eBook and unlike other eCourses actually gives you a launch timeline that you can follow so you know what to do each week. The lectures are arranged in a chronological sequence so you can take action after each lecture.
I have more questions.
No worries! I'm more than happy to answer all your questions. Just send an email to m[email protected] and I will get back to you as quickly as I can.
This will be you after taking the course:
You will never fear making zero sales again. You will know exactly how to validate your eBook idea, pre-launch and prime your audience for your launch and know exactly what kind of emails to write to hit your income goal.
You will build an email list of buyers and fans who will wait in anticipation for your eBooks.
You will never waste hours coming up with a launch strategy or attempting to do one that does not work. You will carry out each launch smoothly with no hassle or worry.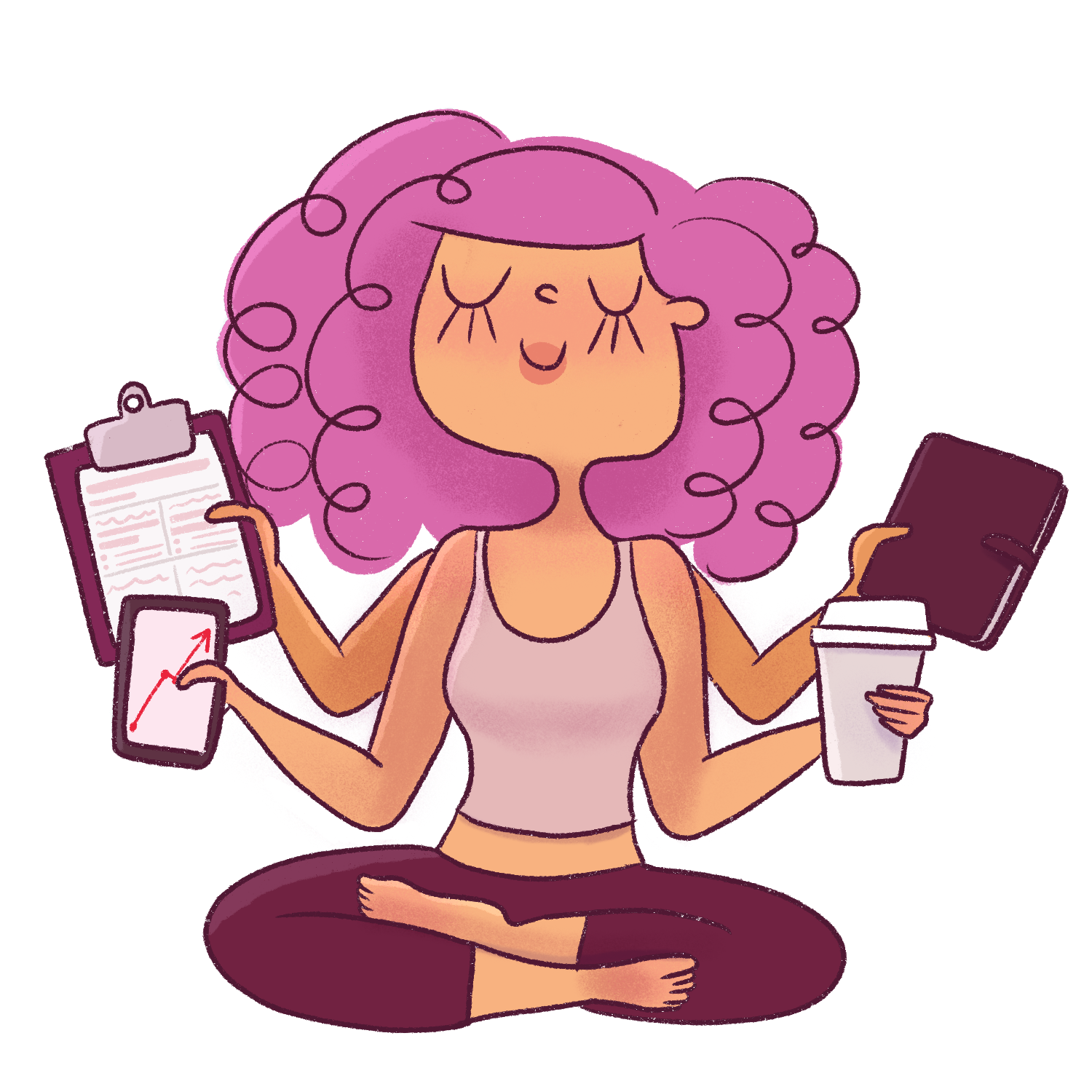 My name is Angela Mary Vaz. I'm an Illustrator and Comic Artist. And I teach women how to build beautiful and colorful Online Businesses.
I was just like you a little while ago.
I was confused, didn't know where to start and had no idea how to build an Online Business. Everything you see on my Blog is built from scratch. I learned how to code, how to draw and how to build a business all by myself.
I've grown a loyal following, have over 9K subscribers, and earn a full-time income with my Blog.
It took me years to do this.
But you don't need to.
I'm here to speed up your learning time and help you get to your first $1K a month, fast! If you've read my blog, you know I get down and dirty with extremely detailed tutorials. I don't like to fluff.
That's why I created this eCourse to make creating and launching eBooks easy for you. I want you to make a consistent income with your Blog!